By Brae: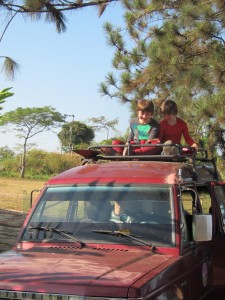 The other day we went up the Sierra Nevada de Santa Marta. This is world's highest coastal mountain range and we went there to see the sunrise and the rare mountain birds. We had to get up at 4 o'clock in the morning! The mountains are so high and steep the only way to get to the top quickly is in a jeep. I got travel sick. So on the way down the mountain Oren and I went on the roof of the jeep! We enjoyed it more than when we were inside because we didn't get travel sick.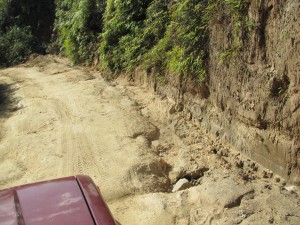 It was scary at first because the road was super steep and full of great big holes,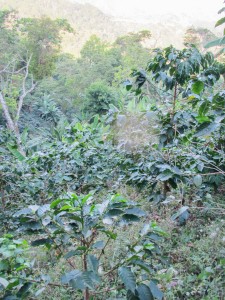 but after a while
we got used to it and we started to concentrate on what was around us. There were loads and loads of coffee trees planted in between the tropical fruit trees and jungle plants. We were surrounded by them. Everywhere we looked there were coffee trees.

We didn't only go on a roof of a jeep but we also went on a motorbike taxi. They took us to a waterfall in the mountains. Each bike had a driver with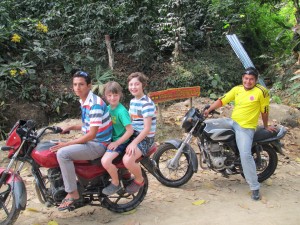 me and Mum on one bike and Oren and Dad on the other. It was a bit squished but we got through. The ride was very bumpy but fun at the same time. It was amazing watching all the birds. There were all sorts of different kinds. We saw bright yellow fly catchers and scarlet tanagers.

At home, I have to be in a booster seat with a seat belt so I can't believe what we are doing in Colombia. Perhaps my mum and dad have gone a bit mad. But they say that we are on the adventure of a lifetime so the rules are very, very different. I think that this is the kind of school trip that Mr Brown would like to take Emerald class on!
The first transport post can be found here