By Brae:
When we went to Minca we saw lots of birds, as we mentioned in our last post. But we didn't explain it very well so I am going to explain it to you now. Minca is famous for its amazing birds of all different kinds. Even though Minca is only a very small town, you can see 162 different species of bird just in this small place! And when you explore the mountains around Minca, you can find 320 species of bird! Altogether, there are almost 2000 species of birds in Colombia – more than any other country in the world. So now you know what I mean when I say we saw lots of birds in Minca!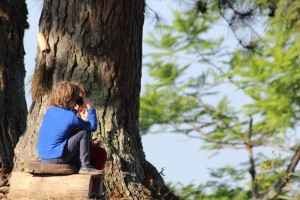 To see toucans and parrots and other fascinating birds, you need to get up at 5 o'clock in the morning or even earlier. We got up early to go bird watching two mornings in a row. The toucan is a bird that everyone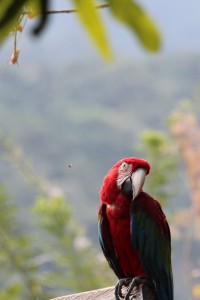 wants to see and we were lucky enough to see one, but if a toucan hears or sees you they fly away so that's why we couldn't take a picture of one in the real wild.
I did get some good photos (on my own camera) of some other of my favorites, like wonderful macaws, hummingbirds which flap their wings at an unbelievable speed, and an amazing black and yellow bird called a crested oropendola that makes a nest in the shape of a bag hanging from a tree.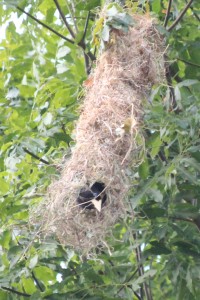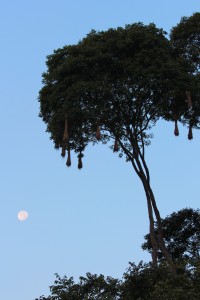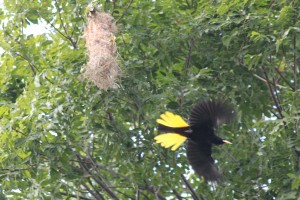 The blue headed parrot is a incredible bird of all different colors. But it is given its name by its amazing blue head. The males don't even have blue heads. The reason it is given its name is because of the females amazing blue stipe down the center of its head. We also saw woodpeckers and parakeets and lots of other birds that you won't have heard of.