By Oren:  
One of the main reasons we came to Colombia was to see our good friend Diana, who looked after me and Brae when I first started school in London. She lives in Bogotá now, the capital of Colombia, but she was living in London then. She looked after us for two years and while she was in London we met her brother Luis Fernando and her cousin Angelica. Also, when my mum went to Colombia with work, Diana's family looked after her really well and made her feel at home. So you can see why Diana became like family to us. This is why we were so excited about being invited to her wedding to Ernesto.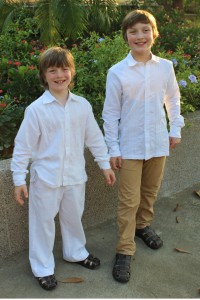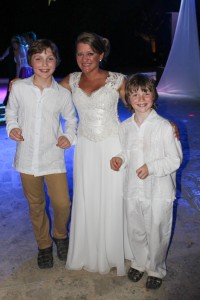 The wedding was in a church by the sea and it was really beautiful. All the men had to wear special shirts called guayaberas which were white and they had a pattern on the side. These are traditional so we all had one. My dad and I bought one to keep and Brae rented one from a special wedding shop. It was so nice to meet some more of Diana's family while we waited for the ceremony to begin. When we saw Diana arrive everyone started taking photos because she looked so pretty in her wedding dress.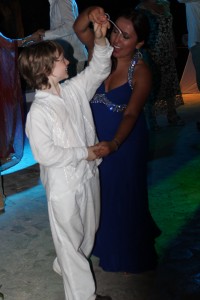 The party was at a beautiful house with a swimming pool and garden on the shore. We had delicious food and drinks, but the best bit was the disco. They played Colombian music and in Colombia everyone knows how to dance and they do it really well. As well as the disco they had Colombian musicians playing music to dance to. Brae and I got taken up to the dance floor by Diana and her cousin and also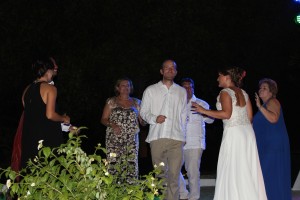 my dad got taken up to dance in a circle with a crowd of ladies! We tried to copy people's dance moves to try and dance like a Colombian doing 'salsa'. Throughout the night I danced with a lot of people.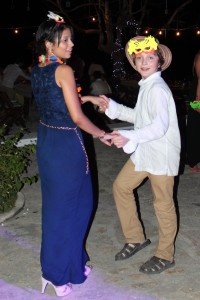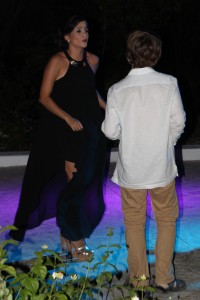 At midnight, when I was first starting to get a bit tired, everyone went absolutely crazy! Angelica said it was called 'la hora loca' (the crazy hour)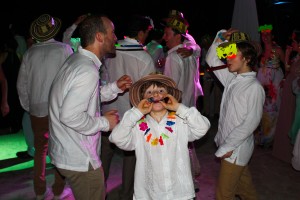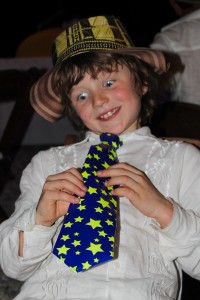 and everyone dressed up and the band put some crazy music on and everybody danced until I
was really tired (it was later than one o'clock in the morning!). Brae and I fell asleep
in the taxi on the way home. Over all, the wedding was a huge success and very different to an English wedding.