By Brae:
So far I bet you think Colombia is amazing because it is. But there are a few annoying things.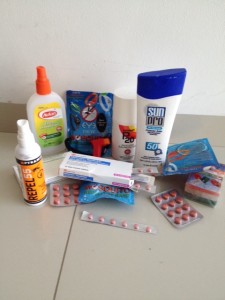 First, we have to have 3 sun creams every day (1 at the beginning of the day, 1 in the middle of the day and 1 at the end of the day). We don't only have to have 3 sun creams. We also have to have 2 mosquito sprays (1 at the beginning of the day and 1 at the end of the day).
Another quite annoying thing was when we went to Palomino on the Caribbean coast, in the night we had to sleep under mosquito nets to make sure we didn't fall ill. They kept us really hot, which was annoying, but kept us safe from malaria.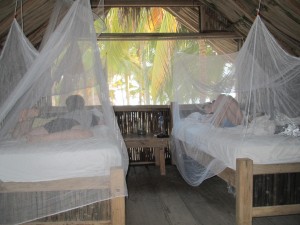 Malaria is a very serious disease. To keep us safe from malaria we have to have some malaria pills every day after dinner. When we very first started it was quite annoying but we have got used to it now. Mosquitos also carry other diseases that have quite funny names like chikungunya and Zika. You might have heard about Zika as it is in the news.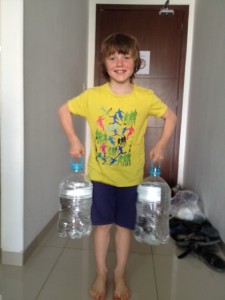 The last frustrating thing that I can think of is that we can't drink water from the tap because it is not clean enough to drink. So we have to carry heavy bottles home every day. We can't even use tap water for brushing our teeth.
Colombia is still an amazing place because you find annoying things wherever you go. The sea is warm in Colombia all year round, whereas in England the sea is pretty cold even in summer. Also, it never gets dark here really early like in the winter in England. Things are just different around the world!